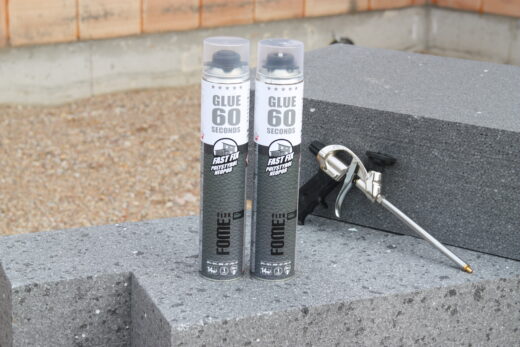 According to years of professional experience, spring is the best time to insulate walls and roofs. More and more reliable solutions are being offered to construction experts. One of the most popular ones is FOME FLEX 60 Seconds Fast Fix, the fastest setting foam adhesive on the market.
Building insulation
Spring is the best time to start insulation work outdoors: the weather conditions are optimal, there is little chance of weather changes interrupting the work, and longer days make it possible to work outdoors longer. It is also advisable to insulate the parts of the building that lose the most heat in spring (usually the attic and walls) to reduce the amount of energy needed to cool the house and reduce bills during summer.
For home thermal insulation and weatherproofing, we recommend FOME FLEX 60 Seconds Fast Fix foam adhesive, which can be used without exception to install all insulation materials, such as phenolic polyurethane foam and polystyrene insulation boards. Most importantly, the foam adhesive speeds up the work — it only takes a minute to hold the insulation boards. The foam adhesive takes 15 minutes to set, and within half an hour it can withstand loads of up to 18 tonnes per square metre. FOME FLEX 60 Seconds Fast Fix allows you to adhere up to 14 square metres of insulation board and one bottle is enough to blow out up to 95 metres of seams.
Most importantly, however, this 60-second foam adhesive is compatible with other insulation materials according to the ETICS (External Thermal Insulation Composite System) certification in Europe, allowing you to achieve the best thermal insulation performance. In other words, using ETICS-certified products produces the best thermal resistance.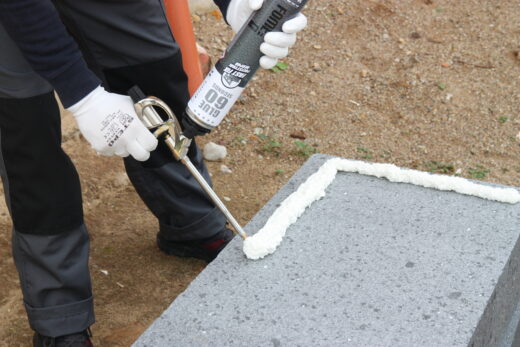 No more mistakes
FOME FLEX 60 Seconds Fast Fix foam adhesive is also praised for its adhesion to other building materials: concrete, masonry blocks, ceramic and stoneware tiles, metal, aluminium. The foam adhesive can thus be used to bond insulation materials to masonry walls or foundations, gypsum or OSB panels, and plaster. This product can also be used with moving building materials such as timber.
Thanks to its versatility and properties, this foam adhesive also helps avoid some mistakes. The most common mistakes in the insulation of buildings occur when too little adhesive is applied to the surface of the wall insulation material, or when there is inadequate insulation with regard to ventilation, and poor waterproofing of surfaces, which can lead to mould growth. However, with FOME FLEX 60 Seconds Fast Fix, the elasticity of the foam adhesive and its strong adhesion the likelihood of shifting, gaps and mould growth is reduced.
Although these foam adhesives can be used even in zero temperatures, which allows for more efficient planning of outdoor works, the requirements for the use of the selected building materials must be taken into account. Once the insulation materials have been adhered to using certified compatible products, it is also important to remember to fill in the cracked surfaces, secure the insulation material with pins, and apply the finishing details correctly.
Maintenance check-up
When spring arrives, building experts recommend performing a maintenance check-up on the structure and roofing, as moisture can enter the interior of the house through defects and cracks. In addition, it is important to clean and inspect the gutters and downpipes of the house to ensure that they do not accumulate water which could damage the finish. In spring, it's also worth checking window sills for wear and tear, and loosening. The foam adhesive can be applied directly to the concrete, but should be shielded from direct sunlight to prevent loss of its properties.
Spring is the best time to assess the exterior of a building: masonry and brickwork, decorative tiles and cladding. The same FOME FLEX 60 Seconds Fast Fix can seal various cracks thanks to its extremely low secondary expansion and secure decorative details. It is also recommended to renovate the garden, terrace and outdoor kitchen in spring. FOME FLEX 60 Seconds Fast Fix Adhesive Foam can be used in almost all of the above-mentioned finishing and maintenance work, and can be used to obtain the best quality, and to perform work quickly and safely.
Fome Flex- GET MORE!