POINT – is adhesives group created by professionals and suitable for all occasions. The brand, widely recognised in the Baltic States, is also a leading brand in the European and Asian regions. It should not be surprising – when the glue bonds strongly here and now, there is no need to look for alternatives.

Fome Flex – most advanced mounting foams and sealants that go hand in hand with innovations in construction chemistry. These time-tested products are valued not only by professionals, but also by consumers who want to renovate their homes and feel confident about the results.

GUDFOR – construction adhesives and sealants developed in close collaboration with and for construction professionals. Innovative product formulas, precise applications and quality performance will always help achieve the best result in the shortest time and find a solution to even the most difficult situation.

INRAL is a quality-assured aerosol paint brand, highly regarded by experts and amateurs in its field. Products are developed for those hard-working and creatives who want to renew, restore or decorate old objects, home interiors and outdoor areas. With a wide range of products and a carefully selected colour palette, there is a product to suit everyone. No matter what changes in life, the colours must remain bright.

ZOOM – tapes with exceptional performance for the most demanding applications. We offer a wide range of products for the market: high-quality products for painting and surface protection, sealing, packaging, installation and other repair applications. ZOOM tapes will offer the best solution to professionals or enthusiasts alike.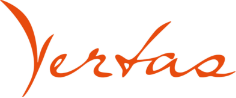 VERTAS is a time-tested brand valued by experienced gardeners and hobbyists. With a wide range of high-quality gardening tools and watering equipment, almost every green thumb job can now be performed faster, more conveniently, with better quality and, above all, is more enjoyable. After all, every garden is always WORTH the best.